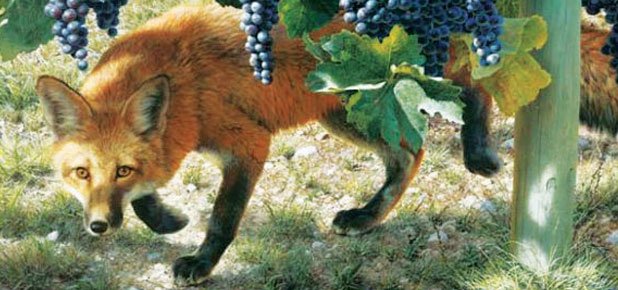 Raposinhas – Como derrotá-las em 4 dias • 2ª semana
Impatience, complaints and gossip! These are things that are part of daily life and are not a big problem when it comes to our faith, right? WRONG! Last week , we learned that these seemingly innocent little foxes can do great damage to our fellowship with God, and ultimately put our salvation at risk.
What are the foxes this week? Let's find out now.
DOUBT AND FEAR : The devouring foxes
These little foxes are like twin sisters and can exert tremendous power in our lives. Jesus had to keep them constantly from the life of the apostles, and we must do the same.
"And he said unto them, Why art ye so timid? Do you not yet have faith? " (Mark 4:40)
DENIAL : The creeping little fox
Although small in stature, this little fox eventually creeps into the lives of Christians. Even those who watch and seek to detect the other little foxes often end up falling victim to it, especially when things go wrong or there is a delay in the response of a prayer.
Get rid of it! Tell the weak: I am strong.
"Make swords for your hoes, and spears for your scythes; let the weak say, I am strong . "(Joel 3:10)
COMMITMENT WITH THE WORLD : The conformed fox
Muitas vezes, esta raposinha é recebida de braços abertos nas igrejas. Como as outras, ela parece inofensiva à primeira vista, mas com o passar do tempo pode destruir totalmente a comunhão de uma pessoa com Deus. Ela usa vários métodos diferentes para levar a pessoa a comprometer sua fé e se conformar com aquilo que, para o mundo, é "normal".
Compromisso: um acordo alcançado em uma disputa, onde cada lado faz concessões. Exemplo: "Finalmente, eles firmaram um compromisso."
The influence of this little fox can lead many Christians to commit too much to fashion, for example. They adopt tendencies that distort the image that a man or woman of God must have. They can also compromise their faith by clinging to friendships that divert their focus from divine things to mundane things, or through songs that have nothing to do with faith, because they bring negative worldly emotions that can distract us from God.
"And be not conformed to this world, but be  transformed by the renewing of your mind, that ye may prove what is the good and acceptable and perfect will of God" (Romans 12: 2)